The global City Nature Challenge 2019: Christchurch!
NEWS:The Challenge is now on! Get outside and find something wild!
Hey Christchurch, let's show off our unique and plentiful biodiversity and take on the world in this global contest.
Anyone can take part. It's really easy, whether you're a nature newbie or a life-long biodiversity buff, no matter where you are in Christchurch (including Banks Peninsula).
Our goal is to find and observe every animal, plant and mushroom in our city.
To be part of this exciting international competition, all you've got to do is add observations to the free iNaturalist app or to the iNaturalist NZ – Mātaki Taiao website.
When: Anytime between and including Fri 26th - Mon 29th April 2019
How: Follow these four easy steps:
Step 1: Grab your smart phone with the free iNaturalist app installed, or grab your camera
Step 2: Find some nature - a species of anything, whether you know it or not, from our hilltops to gardens to beaches.
Step 3: Take a picture.
Step 4: Share your findings on the iNaturalist app or upload them to the iNaturalist NZ website.
Install the free iNaturalist app on your phone:

This is the first time New Zealand has entered this global competition, and Christchurch city is hosting the only NZ entry. We are up against stiff competition from at least 162 other cities. Christchurch has many different and varied species so, with your help, we know we can do well.
Help us put Christchurch on the global biodiversity leaderboard.
Additional information
Registration for field trips is now open! Join a biodiversity expert to explore one of Christchurch's special spots. You can check out trip options and register for free at eventbrite.co.nz
>> Join the "City Nature Challenge 2019: Christchurch" project on iNaturalist NZ (using the app or website) to get emailed event news and watch the event live.
>> Follow us on Facebook and Twitter.
>> More information about the iNaturalist NZ community.
>> More information on the global City Nature Challenge.
How many species can we find here?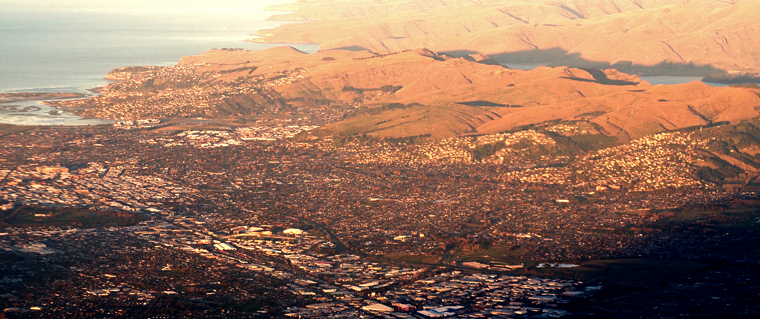 Photo: CC-BY-NC Jon Sullivan