Survey links:
Observations
Taxon List
We tallied over 100 species of moths on June 9, a nice haul for forgoing the May survey due to weeks of rain and having to wait a few extra weeks until this survey. I estimate the moth taxon count to be in the 120s, with a variety of other insects also documented. Unlike the April survey, which documented about 20 moth taxa until the activity declined by 10 pm, the action was still building by the June survey's end at around midnight.
Interesting finds
This Fine-lined Gray (Exelis pyrolaria), a geometer moth, is an apparent new county record. This moth showed up to the blacklight near the stream near the Plummer House, a disappointing location in April but quite productive in June.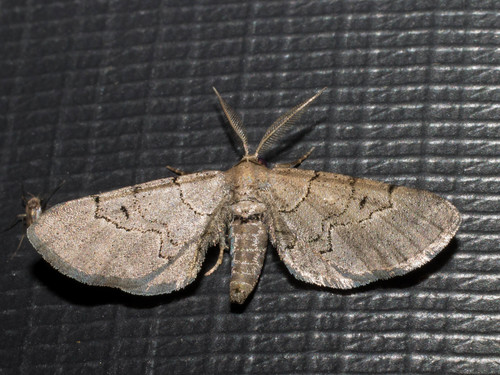 The Eastern Tent Caterpillars (Malacosoma americanum) that swarmed in tents on cherry trees in April and May were now in flight and may have been the most abundant moth of the evening: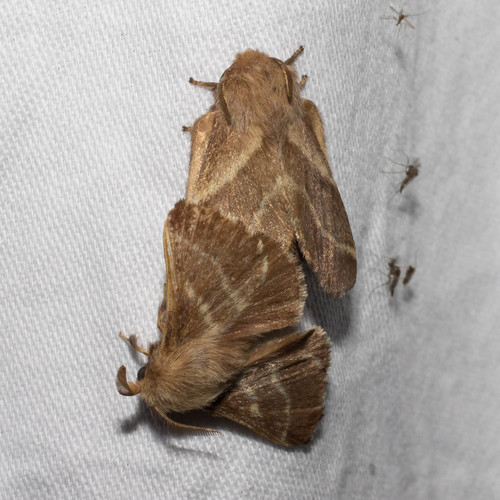 Several micromoths potentially from a few different families still have identifications pending at BAMONA. This gelechioid moth photographed by Nick Iascone is one of them: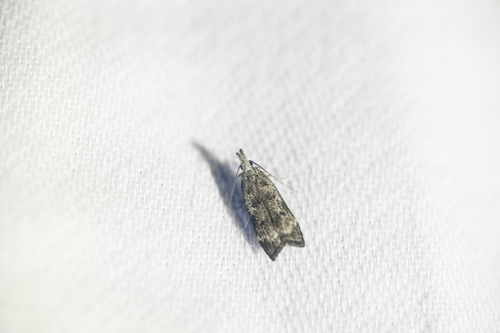 A Phantom Crane Fly (Bittacomorpha clavipes) was one of the more distinctive non-moth creatures to visit the blacklight along the Beaver Rock Trail: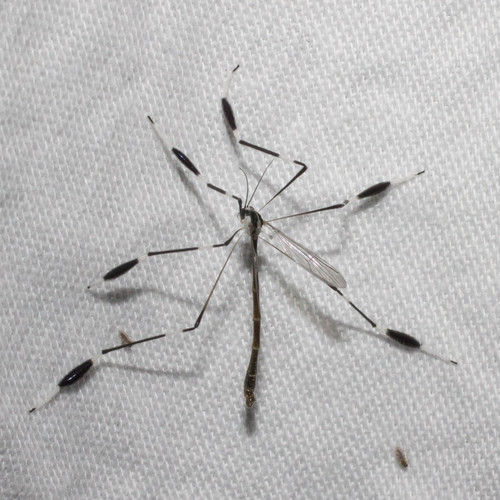 A new species for me but not for the county was this Pink-shaded Fern Moth (Callopistria mollissima), one of the noctuid moths. It did a lot of fluttering in place or while slowly walking up the sheet, a great opportunity for seeing the hindwings, which are usually covered by the forewings: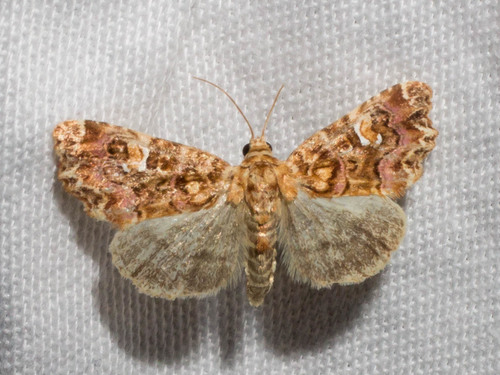 The blacklight in the woods unsurprisingly turned up a variety of litter moths (Subfamily Herminiinae), including this Smoky Idia Moth (Idia scobialis):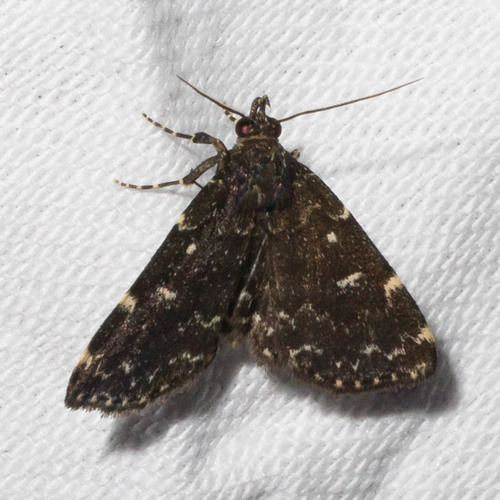 We saw the colorful Lead-colored Lichen Moths (Cisthene plumbea) at multiple stations: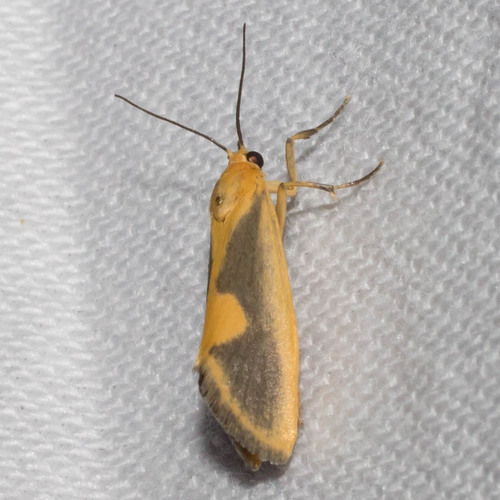 We saw Canadian Melanolophia Moths (Melanolophia canadaria) again, one of the common species from the April survey: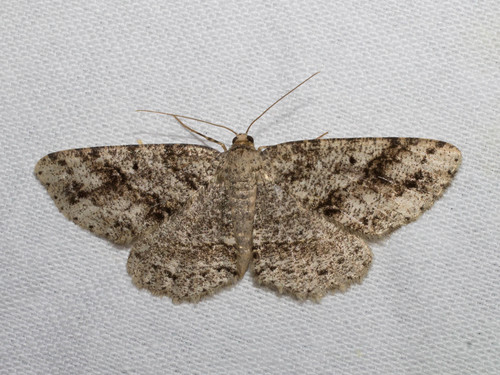 Finally, we saw the Batman Moth (Coelostathma discopunctana), one of the small tortricid leafrollers: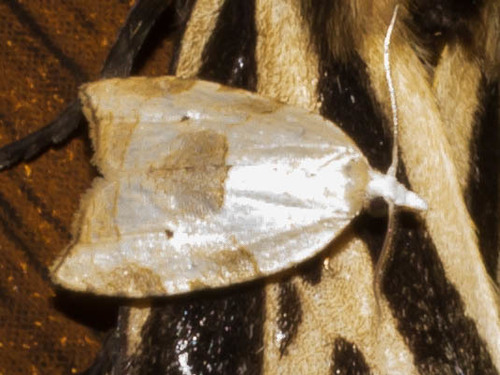 Fellow surveyors can still submit their observations from this survey and the April survey to help us complete the documentation. No photographer ever has the opportunity to document three stations of subjects at once, and typically at least 10% of species are missed by any particular photographer, so one should not assume someone else has covered them all. Fellow surveyors are welcome to email me or message me here within iNaturalist if they would like any help in submitting their photo observations. We'd like to see them all, even if the observations may be duplicates.
I'd like to thank all our volunteers for their assistance and hope to see them at the next survey at the end of June.
Posted on
June 21, 2016 02:14 AM
by

treichard