These beetles have been showing up in a number of farms around Vancouver Island over the last couple weeks. They are a beneficial insect! The adults eat pollen, nectar, and also aphids, and the larva eat soil dwelling pests such as slug and snails.
They can be recognized by their long red body. The hard outer wings are held close to the body, and have black tips at the end.
The adults will aggregate in large numbers to feed and mate on open flowers. So far, we have seen then in parsley, cilantro, and pearly everlasting.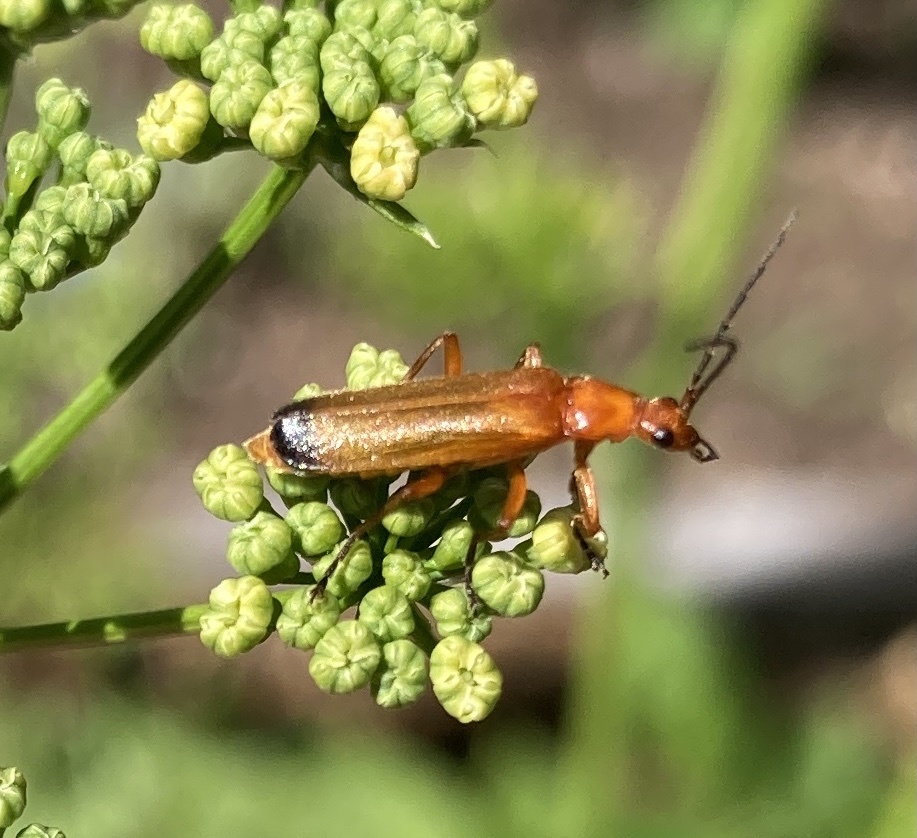 © prairiegirlgonecoastal
Have you seen this beneficial? What plants are you finding it on? Please add your observations to our project!