Another beautiful day brought 417 more observations on Tuesday, including pelicans, mussels, snakes and lots of plants. The Sighting of the Day is this wasp gall from Rylee Butler.
A gall is an enclosure created by a plant after an insect (in this case a wasp) lays an egg on the plant. No one knows exactly how the wasp induces the plant to form the gall; some think there's a chemical signal while others think it's mechanical or viral. In Rylee's photo, the green "golf ball" you see is actually a hollow sphere made of oak wood with a wasp egg inside. When the wasp hatches and becomes an adult it will cut a hole in the ball and fly away. There are thousands of types of gall insects that each have their own special host plants.
While you might think wasps are annoying, they're critically important to a functioning ecosystem. There are more species of wasps than almost any other insect and they play a key role in keeping caterpillar and other insect populations in check. Without wasps, we would have way less trees.
Nice find Rylee, and great photo! Good closeup with lots of detail.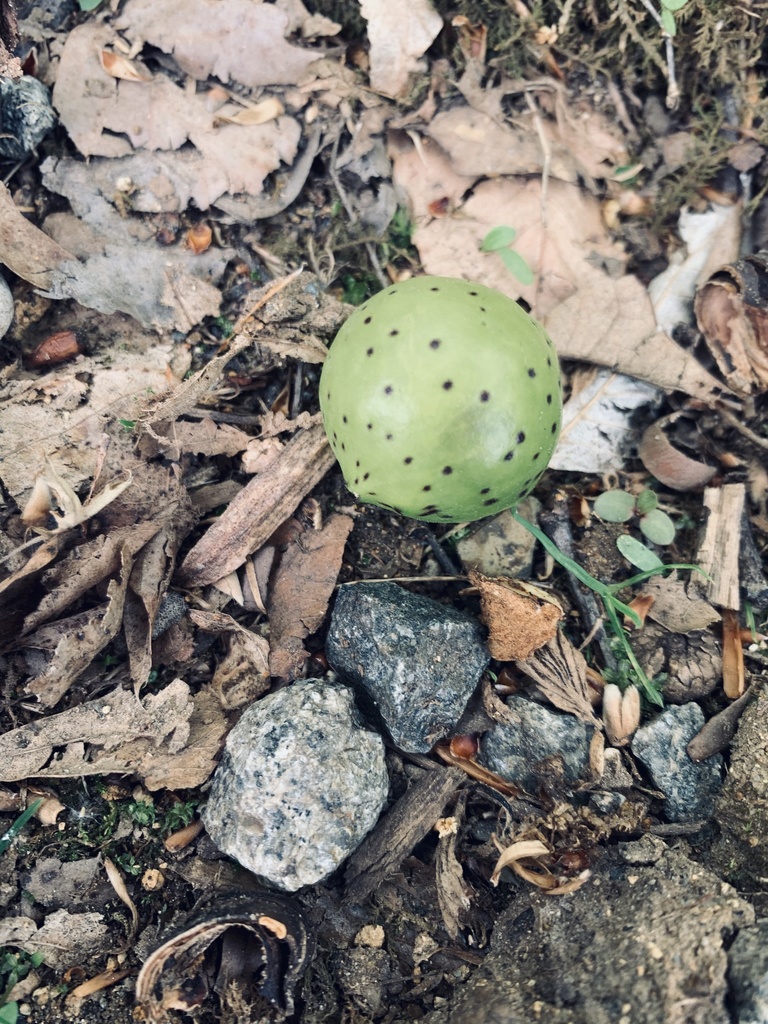 Posted by

brucetaterka
, May 20, 2020 11:05