---
This Sunday, July 18th from 11am-12pm, tune into Manchester, Vermont's 102.7 WEQX for Sunday Brunch with Joy and her guests, Conservation Manager and Conservation Intern for Merck Forest, Tim Duclos and Max Miley, and Nathaniel Sharp, a Data Technician for the Vermont Center for Ecostudies (VCE). We will be talking all about Merck Forest's BioBlitz 2021, iNaturalist at Merck Forest and VCE, and having good-hearted conversations with Joy. Happy listening!

---
Now for the OOTD!


Today's Observation of the Day is a common dragonfly in the skimmer family (Libellulidae) that can be found throughout North America and into the Bahamas1. These two Blue Dasher (Pachydiplax longipennis) were found during Merck Forest's BioBlitz 2019, and were the first two of their species identified in Bennington County, Vermont!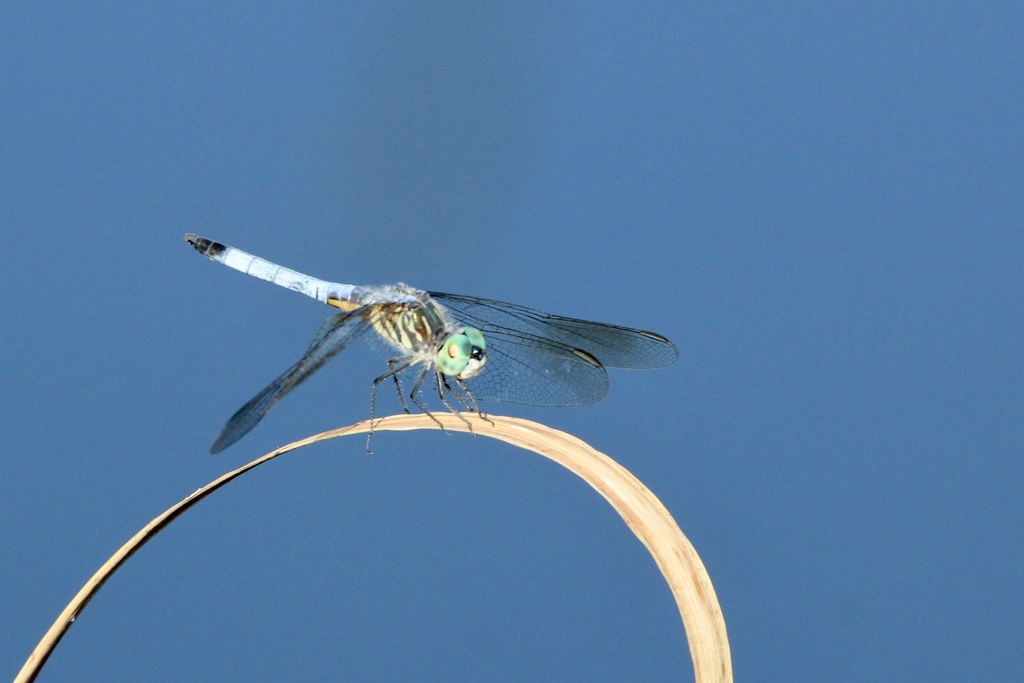 Though the Blue Dasher's species name longipennis means "long wings", their wings are not substantially longer than their related species' wings. The male Blue Dasher has a stunning bright blue color, striped yellow thorax, and green eyes, while the females are much less colorful. This difference in coloration is an example of sexual dimporphism, and more specifically, sexual dichromatism, referring to their color. These differences in male and female colorations are theoretically due to different types of sexual selection acting on males and females, usually from competition between males to find a mate1,2.

---
Join us at Merck Forest to learn, explore, and identify other insects, plants, birds, bats, mammals, frogs, toads, fungi, and much more at the Merck Forest BioBlitz 2021! Come for as much or as little time as you'd like while you have fun and contribute to citizen science at Merck Forest!

---
Links
Merck Forest Website Event Page
Merck Forest Registration Page
iNaturalist Project Page
Facebook Event Page

---

Photograph: © Zac Cota - some rights reserved - (CC BY-NC)

---

1Wikipedia, Blue Dasher
2Wikipedia, Sexual Dimorphism



Posted by

maxmiley
, July 15, 2021 14:39